Schekman Randy, 1948, Year won 2013, cell biologist .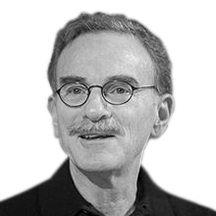 Did you ever stand near the luggage conveyor at the airport, waiting for your suitcase, and waiting… and yet still waiting? This is so annoying, and trying to locate the lost luggage within that complex system can be very frustrating.
Now imagine that instead of suits, dresses, and your favorite boots, your suitcase contains emotions, memories, hopes and yearnings.
Prof. Randy Schekman studied cell biology and was awarded the Nobel prize for physiology and medicine in 2013, for deciphering the mechanism in which "suitcases" travel – inside our body.
The human body consists of trillions of molecules, transferred between cells in small portions called vesicles, that carry all the emotional and cognitive and physiological data. The direction and timing of the vesicles determine what will we think and fell, where will we turn to and exactly in which manner our heart is going to break when "he/she" enters the room.
Schekman was fascinated by the way in which cells organize the molecular traffic and studies the ways in which the "suitcases" move. He discovered three types of genes responsible for the transportation system of the cell. His discovery was a breakthrough in molecular biology and led to significant progress in curing diabetes and Parkinson.