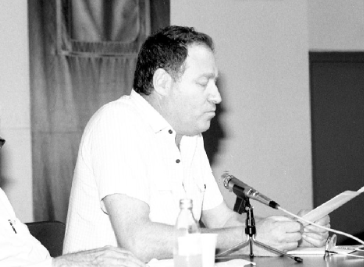 Historian Dr. Ely Ben-Gal (1935 – 2015) was born in France to an assimilated Jewish family.
During the Holocaust his entire family went into hiding. His grandfather was turned in to the Nazis, and then perished in Auschwitz. The war events had tremendous influence on young Ely, totally changing  his attitude towards Judaism and France. In his youth he became a religious orthodox, however afterwards he joined the secular "HaShomer HaTsair" movement.
He came to Israel, gave up his French citizenship, joined the I.D.F and was among the founders of "Bar-Am" kibbutz in the Galilee.
He completed his Phd degree at the Sorbonne in Paris, under the guidance of Jean-Paul Sartre. Ben-Gal published articles and books about his discipline of "free Judaism", motivated by free choice of the modern man.
He was a staff member of the Ben Gurion University as well as Bar Ilan University, a highly popular and charismatic lecturer and teacher in philosophy, Judaism and sociology. In 1978 Ben-Gal was among the founders of Beit Hatfutsot and served as chief historian of the museum for 20 years.