George Olah, 1927, Year won 1994, studied "Methanol Economy".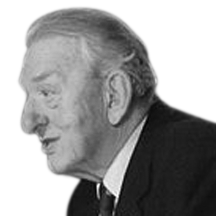 Prof. George Olah's research terminology includes "carbocations" and "superacids", terms that in order to fully understand you literally need to spend a life time in a lab.
Let us, then, convert these terms to easy words any layman can relate to: fuel substitute. In other words – "Methanol Economy".
Methanol is the simplest alcohol, that can be produced from sugar canes, corn or wood. It's main advantage is being an alternative for oil as an energy source for transportation. It is also environment-friendly, unlike gasoline and diesel that emit carbon dioxide into the atmosphere, thus increase the greenhouse effect and the danger of turning the entire planet into a gigantic hot tanning booth.
George Olah, a Hungarian Jew who was born in 1927 in Budapest, managed to cross the iron curtain in 1956 and came to the United States. Moving from cold communist Hungary to warm liberal California must have agreed with him, for he became one of the most prolific scientists of our time. He registered 120 patents, published 1,400 academic articles, over 20 books, including one on the "Methanol Economy", won dozens of prestigious awards, 15 honoris causa degrees, and in 1994 – the Nobel Prize in economics.