Alvin Roth, 1951, Year won 2012, Happy wife, happy life!.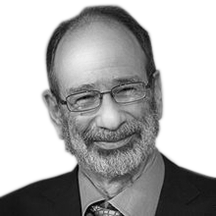 Upon  being announced that he is to receive the 2012 Nobel Prize in economy, the first thing Alvin Roth chose to do, was to take a shower. Roth, whose friends refer to as having "a most unusual mind", assumed that in the next couple of days the hustle around him won't allow him to enjoy a relaxing shower. So he made a rational decision. Well, he should know. Prof. Alvin Roth is an expert in decision making, the games theory and markets studies.
He dropped from high school when he was 16, which probably did not make his parents very happy. However he sure made it up to them when, at the young age of 23, he received his doctorate from Princeton, and published his first book at 28.
Unlike many of his colleague scientists, Prof. Roth is not isolated in his ivory tower. He loves having people over, always surrounded with students and is best known for his large, attractive Passover Seder dinners.
Roth is an expert in balance between needs and wishes. His study is applied in various fields: a system that finds matches between donors and kidney patients; match making between hospitals and interns; match making for marriage, to name a few.
So does he have a secret to a happy marriage? If you are men – always make sure your wife is slightly happier than yourselves!