Harold Pinter, 1930, Year won 2005.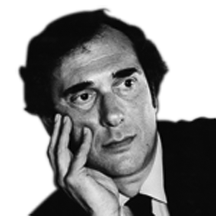 Harold Pinter's ancestors came to England from eastern Europe, possibly descendants of the Portuguese Pinto family. He was born in East London in 1930 and was very talented as a child. He was a gifted runner, a promising cricket player and a curious student who admired English and Russian literature.
In 1948 he joined the theater academy of London and played in hundreds of plays. At that period he also directed and played in radio and television programs. However he was best known for his play writing, producing witty dialogues, absurd plots and unique style, in plays such as The Birthday Party, The Room and Betrayal – plays that left the audience speechless. In 2005 his outstanding talent was recognized and he was awarded the literature Nobel Prize, joining the Jewish literary hall of fame.